OUR VISION
To lead the under-served youth from improved educational outcomes to informed livelihood choices.
OUR MISSION
To achieve our vision, we ensure:
Increase in retention among our children as they transition from primary to secondary school education
Improve academic outcomes for our children's performances in school
Enhance work-readiness skills, so our children are job-ready when they graduate from our program
Address deep-rooted social norms which may hinder our children's journey from their education to livelihood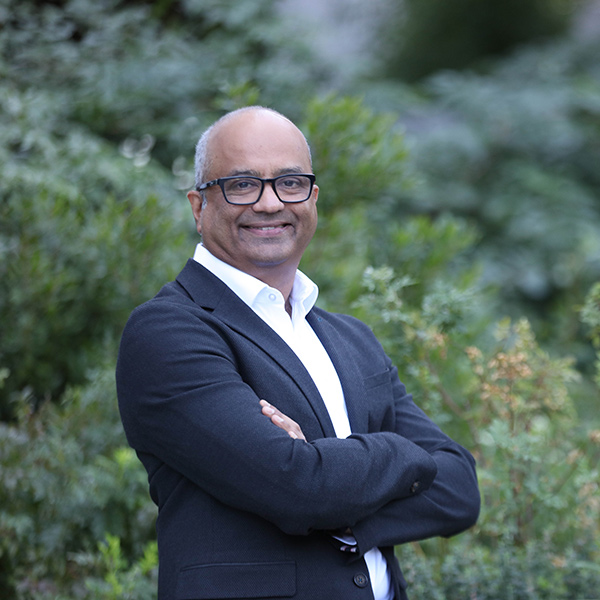 CVL Srinivas
Country Manager, India, WPP
WPP's vision is to build better futures. Be it at work for our clients or at the WPP India Foundation, we aim to create a positive contribution and change. One of the doorways to success is to equip our future generation through opportunities for growth. We believe the key driver to achieving that is through education. Our aim at WPP India Foundation is to provide those in need with the necessary education and livelihood interventions, so they can grow to become equal contributors in India's growth story.
Launched in October 2015, WPP India Foundation, became the single CSR entity for WPP India, integrating the expertise and CSR investments of its group companies to bring about social change.
WPP India Foundation launched its flagship program — Education to livelihood (E2L), working with 10 schools in the urban and peri-urban slums of Mumbai and Delhi NCR. WPP Foundation looks forward to opening doors of new dreams for its almost 20,000 children through this 7-year long program.
WPP India Foundation launched its Digital Education program teaching over 200 children in coding and 3D designing across its schools.
The first 200 children graduated from the Education to Livelihood (E2L) program from WPP India Foundation. Many of these children are either pursuing Higher Education or employment.
WPP India Foundation introduces Robotics to over 100 children, which concluded with an inter-school competition where our children programmed their robots to compete with each other.
WPP India Foundation has its first Music Recital with over 200 children perform for the first time as professional musicians.
WPP Foundation sponsors a school event on skill development- Hastkala, with over 200 students participating and developing entrepreneurial skills
WPP Foundation expands in rural Haridwar in association with other corporate partners.
WPP Foundation hosts the first CSR day at WPP Mumbai Campus- Bay99, engaging over 200 students with over 3000 employees with creating shared experiences of music, designing, storytelling.
WPP Foundation wins the award for World CSR Leader at International CSR Excellence Awards, UK.
WPP Foundation launches its own Community Makerspace part of NitiAayog's ATL Innovation Mission in Nalasopara community, supporting over 4000 households to innovate and develop a STEM Mindset.
WPP Foundation's supported students attend WPP Stream Jaipur, to engage and learn DIY craft and storytelling with WPP employees.
WPP Foundation hosts the WPP Global Executive Committee with CEO Mark Read, CFO John Rogers and COO Andrew Scott in our school in Mumbai, India where students took charge in taking them through their learnings.
WPP Foundation conducts Covid-relief work with SBI Foundation supporting its communities in Dharavi.
Over 300 students participate in summer camps organized by WPP foundation's partners on ground, where students build DIY products at home from recycled and reusable products available for them.
Over 500 students participate in lighting their own DIY diya this Diwali Festival, lighting up their homes with the hope of no lockdown in learnings.
WPP Foundation's students design and engage with WPP employees in India through their Christmas greetings designs using their training on mobile applications and creative design.
WPP Foundation participates in AVPN's Impact Capital Festival, sharing its insights on the work in impact measurement within its flagship program.